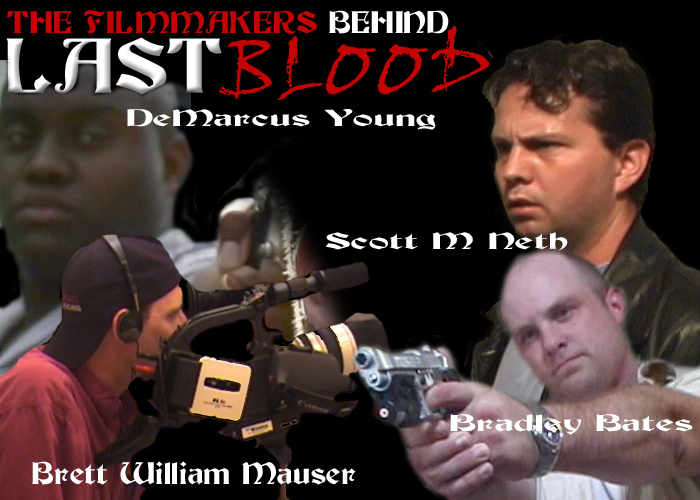 BRETT WILLIAM MAUSER
Brett began making films in high school with his friends and was able to graduate due to the extra credit his video spoofs of MacBeth and Charles Dickens he threw together. Brett fine tuned his trade over the next fifteen years making more short and feature length projects. Since 2000, Brett has been shooting everything video, from industrial and government videos to commercials to music videos. His last few projects have gained critical acclaim from reviewers such as Film Threat. A more professional and fine-tuned "look" began appearing in Brett's Re-Release of his 1998 feature Tag. In 2001, he wrote, produced and directed Too Young to Kiss, a powerful short film about high school shootings he wrote to honor his cousin Daniel who lost his life in the Columbine Tragedy.
Brett met Scott Neth in 2001 and they collaborated on an idea Brett had had for several years, The Watchmen. They made a short half hour version with Production Designer DeMarcus Young before shooting another short called Don't Islamic Vampire Terorrists Suck? in 2002. During the summer of that year, Brett wrote and directed a feature length version of The Wathcmen which aired on Channel 25 KXXV in November of 2002. During the Summer of 2003, Brett wrote and directed an interactive DVD "game" based on his short, "Don't Islamic Vampire Terrorists Suck?"
Brett lives with his faithful furry friend, Bogey, a German/Australian Shephard.
SCOTT MICHAEL NETH
Scott first lent his creative skills to Ponderous Productions on the short half-hour pilot of The Watchmen. He then starred as the vampire Warlord in the very original Short film Don't Islamic Vampire Terrorists Suck? and returned as the Vampire's legal Council in Don't Islamic Vampire Terrorists Such? The Game. He co-wrote the screenplay Last Blood and took on producer role for the first time, though he did recieve Associate Producer credit for the feature length version of The Watchmen. He will be helping to edit and re-write and will also be appearing in selected scenes of the Re-Edit titled Apocrypha.
© 2003 Ponderous Productions/Brett William Mauser